Are you looking to embark on a career that can truly make a difference in the lives of others? If your answer is yes, teaching may be the right profession for you! Becoming an educator provides amazing opportunities as well as unique challenges – but it's all incredibly rewarding. While there are no shortcuts when it comes to achieving certification, this blog post will provide guidance and advice from experienced teachers so that you can learn how to successfully gain your credentials and have a fulfilling journey through teaching.
Research available certification programs in your state
If you're looking to boost your career prospects, considering certification programs in your state is an excellent place to start. With so many options available, it can be overwhelming to decide which program is best suited for your needs. However, taking the time to research the various certifications can open up new opportunities and help you stand out in a highly competitive job market. Whether you're seeking advanced expertise in a particular field or adding a specialisation to your skill set, certification programs provide numerous benefits. From increased earning potential to enhanced professional credibility, investing in certifications can pay dividends in the long run. So, why not explore the many certification programs available in your state and take the first step toward achieving your career goals?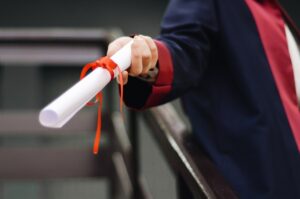 Take a practice test to assess your knowledge and decide if teaching is the right career for you
Assuming the role of an educator is a tremendous responsibility and requires a specific set of skills and qualities. Thus, it's essential to assess your knowledge and capabilities before taking a giant leap of faith toward this career path. One way to evaluate yourself is by taking a practice test specifically designed for aspiring teachers. Through this assessment, you can gauge your strengths and weaknesses, which can help you decide if teaching is the right path for you. It may seem daunting at first, but taking this practice test is an excellent way to test the waters before venturing into the vast ocean of teaching.
Familiarise yourself with the certification requirements of your chosen program
When selecting a program to study, it's important to do your research on its certification requirements. This ensures that you are fully aware of the criteria that you need to meet to gain certification once you complete your studies. By familiarising yourself with these requirements ahead of time, you can better understand the skills and knowledge that you need to focus on during your studies. Whether you're studying to become a nurse, engineer, or accountant, taking the time to learn about certification requirements is a valuable step in your professional development. Not only does it help you work towards a recognised professional status, but it also shows potential employers that you are fully committed to your career and willing to put in the necessary effort to achieve your goals.
Calculate how much it will cost to become certified and what financial aid or scholarships are available to you
Embarking on the journey to becoming certified is an exciting and worthwhile endeavour. However, it's important to consider the financial aspect before committing to the process. To ensure you're fully prepared, it's essential to calculate how much it will cost you to obtain the certification you desire. This includes fees for study materials, exam fees, and any training or courses you may need to complete. Luckily, there are plenty of financial aid and scholarship options available to help ease the burden. It's worth researching the various options thoroughly to determine what you may be eligible for. With some diligent research and proper planning, you can make your certification dreams a reality.
Consider online or hybrid programs that offer more flexible schedules
Are you looking for a program that allows you to balance work and education? With the rise of online and hybrid programs, you no longer have to sacrifice one for the other. In today's fast-paced world, flexibility is key and these programs offer just that. You can access your course material at any time and from anywhere, fitting your studies into your busy schedule. Whether you are a working professional or a busy parent, online and hybrid programs offer a convenient option for anyone looking to advance their education without putting their life on hold. Don't let your schedule hold you back from achieving your goals, explore the possibilities of online and hybrid programs today.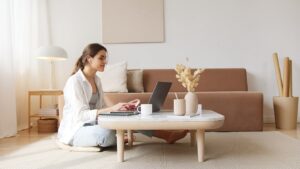 Make sure you have met all prerequisites before enrolling in a program
Before diving into a program, it's important to make sure that you have met all the prerequisites required. These prerequisites are like stepping stones that pave the way toward your learning journey. Skipping one of them may seem like a minor move, but it can hinder your progress later on. Therefore, take the time to check the prerequisites and fulfill them before enrolling in the program. Not only will it ensure a smooth and uninterrupted learning experience, but it will also equip you with the necessary knowledge and skills needed for successful program completion. Remember, it's better to be prepared than caught off guard!
Becoming a teacher is a rewarding and challenging job, and with the help of proper research and planning, the process of getting certified doesn't have to be intimidating. Start by looking into the variety of certification programs that are offered in your state, then take an online practice test to gauge your knowledge. Once you have identified the most suitable program for you, make sure to properly calculate how much it will cost you and check what financial aid or scholarships may be available to offset those costs. Consider if an online or hybrid program may work better for your private schedule rather than solely relying on more traditional options. Finally, double-check that you meet all prerequisites before enrolling as this can go a long way in expediting the process. With dedication and perseverance, many will find that becoming a teacher is within reach.